We can convert your WealthSpring data to another systems like ACT!, SalesForce, or Outlook.   You get the data into a new system and the raw data out in excel spreadsheets for your reference.
We don't support WealthSpring and can not get you an unlock code.  We have helped users get their data out to other systems.
We are NOT affiliated with the developers last seen at Mountech Software, LLC * P.O. Box 1018, Livingston, MT 59047 * (888) 668-6832.
We convert the data for a fixed price and with a 100% guarantee that we get get the data out or you pay nothing.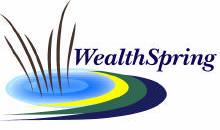 WealthSpring
– For The –
Agency / Small Office
Representative / Agent
Features
· Manage Client Base
· Track Vendors
· Track Commissions
· Increase Productivity
· Automated Marketing
Tools
· Letters and Reports
· Browse Clients
· Timenator
· Scheduler
· Historical Information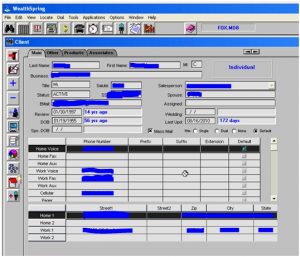 We can migrate the data from the main screen and tabs to other CRM systems or to excel/csvs.